We Believe In Strong Healthy Families
Dr. TJ Alger is committed to helping the Council Bluffs, IA community build the healthiest, most vibrant families possible. Chiropractic care for children is something we are passionate about because we have had cases that are so impactful and some truly amazing testimonials from our chiro kids and their families!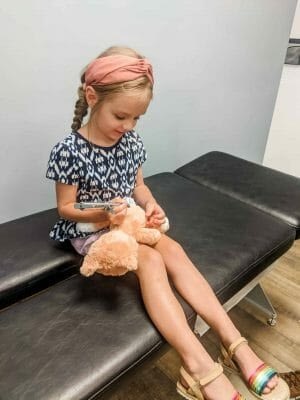 Chiropractic Kids Have The Best Start to Life
A healthy child is a parent's number one wish. We all want our kids to grow strong and healthy and to stay off daily medications and avoid surgery as much as they can throughout their lifetime. Like adults, a child's spine protects their nervous system,but their spine is under even more stress due to their growing bodies.
Your child's nervous system controls every function of their body, so proper function is crucial for your child's development.
From newborn infants to seniors, from people taking a laundry list of medication and chronic severe symptoms, to those looking to maintain and enhance their current health state… we care for the entire family at Chiropractic Essence. We believe in strong healthy families and know that optimal health and function allows our practice members to achieve just that.
A Lifetime Of Benefits For Your Whole Family
Chiropractic care for your entire family can help with a host of health issues and conditions. Every day, patients just like you and your family members come to us for a variety of conditions, including:
Headaches
Sinuses
Thyroid problems
High blood pressure
Reflux
Asthma
IBS
Constipation
Diarrhea
Infertility
Menstrual problems
Erectile Dysfunction
Prostate issues
Sleeping Issues
Migraines
Vertigo
Herniated Discs
Sciatica
Digestion Problems
Chronic Pain
Asthma & Allergies
Chiropractic Assessment - Special Online Offer